What's in Your Decontamination Products?
July 14, 2020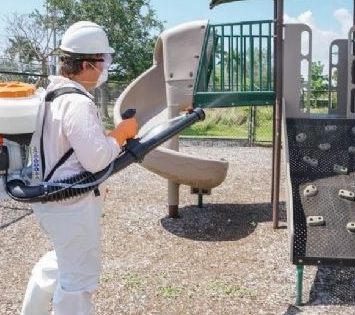 The public does not have the knowledge readily available about decontamination products that are being used on the market.
Public health and concerns with sanitation have caused an unprecedented interest in decontamination products and services that can keep us safer.
Several companies are now doing what they can by offering sanitizing services, some even offer different levels of warranty on their decontamination products or services.
In challenging times like these, promises of safety and being worry-free are incredibly appealing. However, the most effective tools in fighting these microscopic battles are consistency and vigilance, routinely using proven methods.
Best Practices are Still Necessary
The best way to keep your surfaces clean is consistent and regular cleaning with products that work and are safe to use.
An easy two-part system using a surface cleaner followed by a registered disinfectant has proven to be effective in controlling microbial contamination.
The Clenzozone program incorporates the oxidizing power of a 3% hydrogen peroxide to thoroughly clean the surface and the sanitizing power of a hospital-grade sanitizer to provide the cleanest possible environment.
Read the Fine Print
If you decide to go with a decontamination product that offers a warranty make sure you read the maintenance of the warranty.
You will likely find that in some cases your warranty will be voided if you are not disinfecting on a regular basis.
When this is required there is no way to know whether the warranty they are providing even works.
ClenzOzone offers a two-part program that's easy to use, effective and non-toxic.